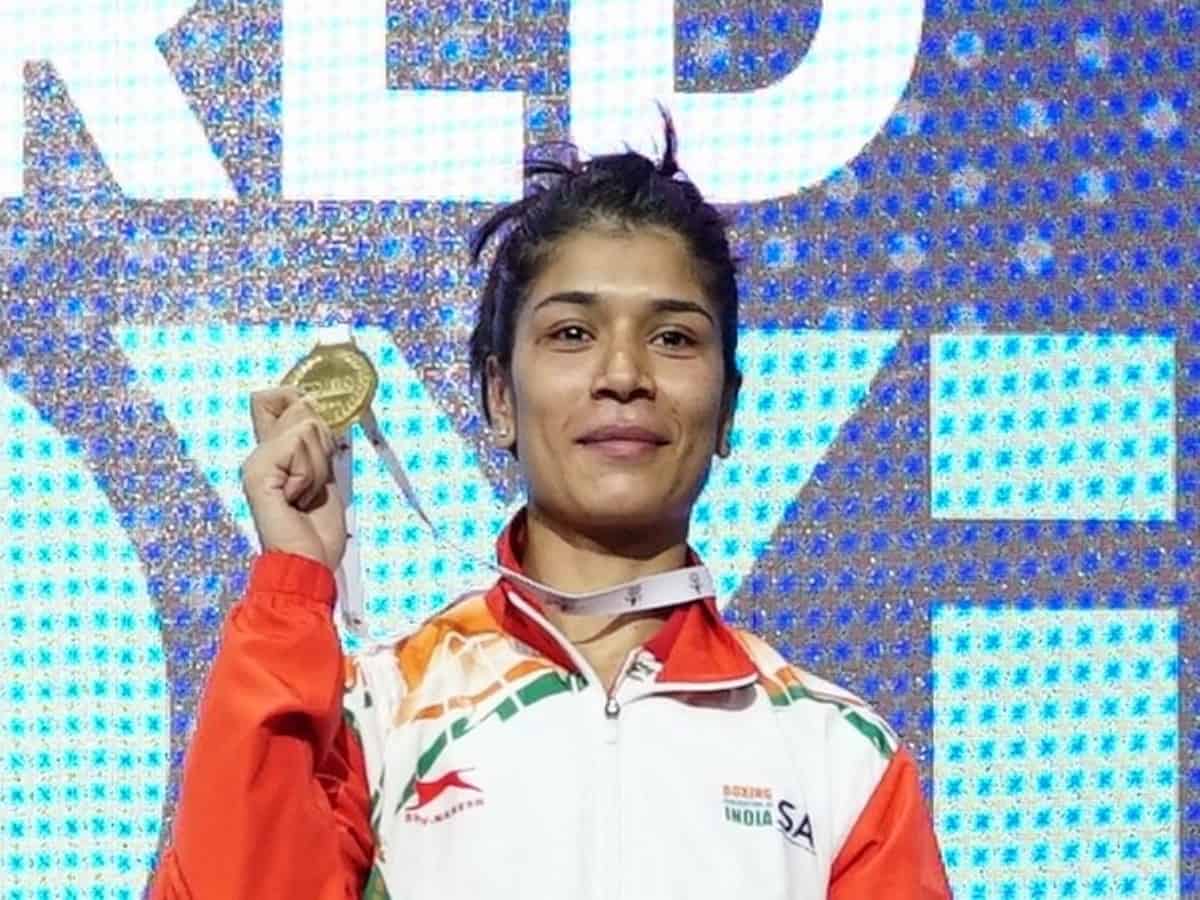 World boxing champion supports hijab-wearing women in India
World boxing champion Nikhat Zareen has sent a message of support to Indian Muslims wishing to don the hijab, following controversy surrounding the ban on Islamic dress in educational institutions in Karnataka.
"I have no problem with them wearing the hijab. After all, it is their own choice. I agree with that," Zareen, herself a Muslim, was quoted by media as saying, NDTV reported.
"It's totally their own choice. I can't comment on their choices. I have my own choice, I like to wear such clothes and I don't mind wearing such clothes. My family doesn't mind wear such clothes. So I don't care what people say about me," she said.
📚 Also read: Lollywood actress appears in hijab and begs to wear it for life
Earlier this month, Zareen made history by winning the gold medal at the IBA Women's World Boxing Championships and became the 5th Indian to achieve the feat.
His comments come amid controversy surrounding the hijab after the southern state of Karnataka banned the hijab.
Muslim students in Karnataka have protested the ban on hijab in educational institutions, saying the Karnataka government's Islamophobic move violates their religious freedom guaranteed by the Indian constitution.
Critics of the ban say it is another way to marginalize a community that makes up around 13% of India's 1.35 billion people with a Hindu majority.
The Karnataka High Court had also upheld the ban in March this year, saying wearing the hijab was not essential under Islam.
Islam regards the hijab as a mandatory dress code, not just a religious symbol displaying one's affiliations.
Restrictions on the hijab have surfaced elsewhere, notably in France, which in 2004 banned them in schools.
But in India, where Muslims make up 14% of the country's 1.4 billion people, the hijab has always been neither banned nor restricted in public spheres.