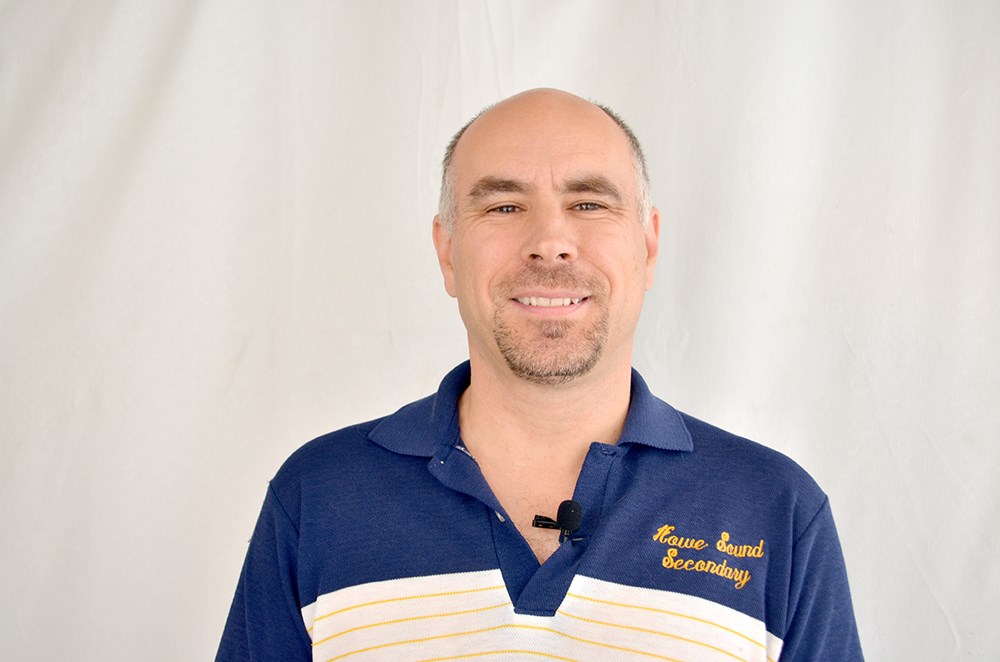 Watch: John French, Candidate for Squamish District Council
Watch the elevator pitch and read campaign Q&A from John French, candidate for Squamish District Council.
As part of our coverage of the 2022 municipal election, Chief Squamish has sent questionnaires to all candidates running for council or mayor. Identical questions were provided to each candidate, who had the opportunity to send in written responses.
The following are the unedited responses for this candidate. Those who have not responded by the press deadline do not have responses to post.
Additionally, contestants were also asked to film a short elevator pitch. This candidate's elevator pitch is embedded in this story.
—
—
Please provide your name and political party.
John French – independent
How do you think the council can help solve the housing affordability crisis in Squamish?
Commit to supporting the new Squamish Housing Corporation while working with new developers to negotiate contributions to community amenities that include units to be managed by the housing corporation. Additionally, the board can work efficiently when projects are presented and ensure that projects are only sent back to staff for more work as a last resort. Every time projects come back to staff for more work, it causes delays and increases the cost of the project.
Some locals have asked for a pause in development on private land, but the council does not have the power to do so. How are you going to reconcile this disconnection?
The council has the power to suspend development on private land. This is happening right now with the growth management boundary to prevent the development of areas designated as future neighborhood planning.
That aside, some believe the council has the ability to shut down any development. This is not possible because landowners whose land does not require rezoning have the ability to develop their land simply by obtaining the required permits from City Hall staff. The Squamish District Communications team works hard to educate residents about the realities of development in our community. I support funding the communications department so they can use all communication channels in the district to provide information to the community.
Do you own property in Squamish? When was the last time you rented?
Yes, I've been a homeowner since 1995. I was a renter before that and have since rented accommodations for my children while they attend post-secondary school.
How do you usually get to work? When was the last time you took a bus?
This summer I started cycling almost every day to work. Last time I took the Squamish Transit was July 26th. I took the bus several times to council meetings after the transit strike ended.
Did you have to find daycare in Squamish?
Yes, in 1999, when our eldest was born. We were very lucky that my parents opened a daycare center for our children and other members of the community.
Do you own or have you ever owned a business in Squamish? Do you pay commercial rent?
Yes. No.
Do you think Squamish has a parking problem? If so, what will you do about it?
Yes. There are a number of things to do. One is to increase the frequency of bus service to downtown. This will make it easier for more people to choose to take the bus to get downtown from other neighborhoods. I am in favor of a paid on-street parking program in the commercial area. And, I will no longer support the loss of street parking spaces to street vendors.
In what ways would you support the board in the face of the climate crisis?
I fully support the Community Climate Action Plan, which is an overarching plan that sets out six key actions for Squamish; closing the loop on waste, moving beyond the car, decarbonizing transport, building better buildings and taking other organizational measures. The full plan can be found at https://squamish.ca/climateaction/
The municipality controls by-law making, budget planning and approval, committees, appointments to boards and commissions, and general oversight of municipal administration. Within those powers, what didn't the last tip do that you want to make a priority?
We need to create a downtown neighborhood plan that puts a cap on development south of the train tracks. When establishing the cap, an analysis should be performed to determine the optimal number of units and people that the downtown can reasonably handle. With the emergency access road now closed at CN's insistence, the Laurelwood Drive connector bridge is required as soon as possible, so the project must be made a high priority.