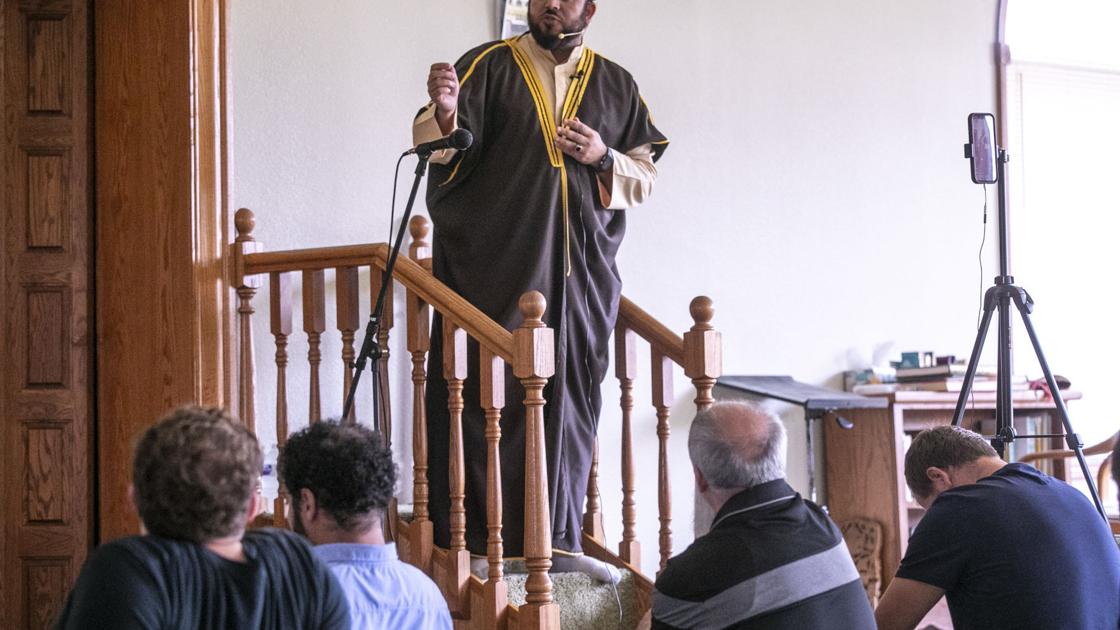 September 11 sparked fear in the local Muslim community, but has worsened in recent years | Local News
[ad_1]
WATERLOO – Salma and Raja Akbar migrated from Pakistan to Iowa in the 1970s and found that although their Muslim customs and clothing were considered "different," they also felt welcomed by their communities, first in Independence and later in Waterloo.
"Everyone had a lot of respect," said Salma Akbar, board member of the Masjid al-Noor Islamic Community Center in Waterloo. "And yet, I can feel it. "
But when terrorists from al-Qaida, a radical militant group of Muslims, killed nearly 3,000 people in the September 11, 2001 attacks, Akbar – who wears a hijab or headscarf in public – suddenly felt a change.
"I go out and suddenly I feel like I'm standing out and I see the fear in people's eyes," she said. "They were afraid of me, and I was afraid of their fear because I know what's going on – how genocides are triggered is suspicion and fear."
Islamophobia existed before September 11, but attitudes hardened after the attacks, with some condemning all of religion for the actions of a few radicalized individuals.
Then-President George W. Bush attempted to counter this perception in the days immediately following September 11, joining American Muslims at a mosque in Washington, DC, to condemn the attacks.
"I think one of the greatest things he did was walk into a mosque, and how he said it wasn't faith and religion that did it, just individuals said Raja Akbar, husband of Salma, board member and psychiatrist at UnityPoint in Cedar Falls.
Hate crimes against Muslims increased further, from an average of around 20 reports nationwide in the 1990s to 481 in 2001, and from 12 assaults against Muslims in 2000 to 93 in 2001. Three people were killed as a result of these crimes, including a man in Arizona who was Sikh, not Muslim.
Anti-Muslim hate crimes have remained well above 100 reports per year nationwide since, with around 30 to 50 of them involving assaults, according to the FBI.
A factor for the increase was spray painted by vandals on the side of the Islamic center Masjid Al-Noor in October 2016, just before the election: "Trump".
President Donald Trump's rhetoric before and during his tenure, which seemed to embolden perpetrators of hate crimes, worried Ahmed Abouzid. But he still came to Masjid Al-Noor to become the new imam, or prayer leader, in March 2020 despite hearing from friends in New York that Iowa, which voted twice for Trump, would be more. dangerous.
"A lot of people said, 'They will shoot you, they will destroy your car," Abouzid said.
But he chose Waterloo because it reminded him of the community he attended school in upstate New York – he loves nature and small communities, he said. And his New York detractors have turned out to be false.
"I feel like the people are nice" in Cedar Valley, he said. "They are cooperative with us.
Widespread distrust of Islam is still present among a majority of Americans: a poll by the Associated Press-NORC Center for Public Affairs Research conducted before the September 11 anniversary found that 53% have unfavorable opinions towards Islam, against 42% who have favorable ones.
But times are changing, said Abuzid. The United States now has an Olympic medalist Muslim fencing champion. People know more Muslims and walk past more mosques than ever before, and see American women wearing headscarves on television.
And the community provided support: After the 2016 vandalism, congregations from the local church came to the center to clean up the painting, even planting a tree in a symbolic gesture of solidarity.
"This group of people came to pray with us here in the hall and told us that they were behind us," said Raja Akbar. "I can't really say enough good things about the community here."
Community rallies around Islamic center following vandalism
Abouzid said people are welcome at his center anytime, regardless of their faith.
"I need people to know us: we are peaceful people. We are human. We're not aliens, guys, "he said.
[ad_2]