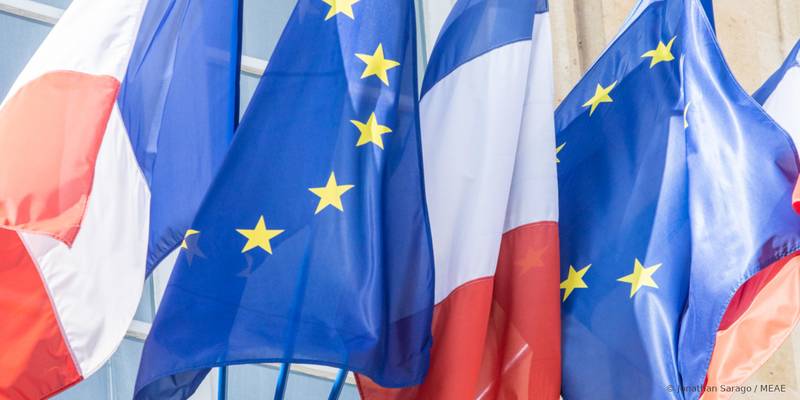 Results of the French Presidency of the Council of the European Union
The presidency was marked by Russia's invasion of Ukraine. In order to organize a European response, several summits as well as formal and informal ministerial meetings were held in France, Brussels and Luxembourg. The President of the French Republic, Emmanuel Macron, notably brought together the Heads of State and Government of the EU in Versailles on March 10 and 11 for a summit which enabled the adoption of sanctions against Russia and the coordination, as Europeans, of a common response.
It is in this context of crisis that the French Presidency has endeavored to achieve ambitious objectives to ensure ecological and digital transitions, protect and adapt our social model, pave the way for economic recovery, respond to defense challenges and reaffirm the relevance and importance of European values. With more than 400 events organized in France and more than 2,000 meetings of European officials, the Presidency has enabled progress to be made with 130 texts adopted on priority political subjects for a Europe that is more sovereign, social, green and closer to citizens, in a exceptional context of war in Ukraine.
On July 1, France passes the baton to the Czech Republic, which will assume the presidency of the Council of the EU for the next six months. With the Czech Republic and Sweden, the third member of the trio, France will remain mobilized to contribute to the success of the next presidency.
Main results of the French Presidency of the Council of the European Union
Last update: July 2022