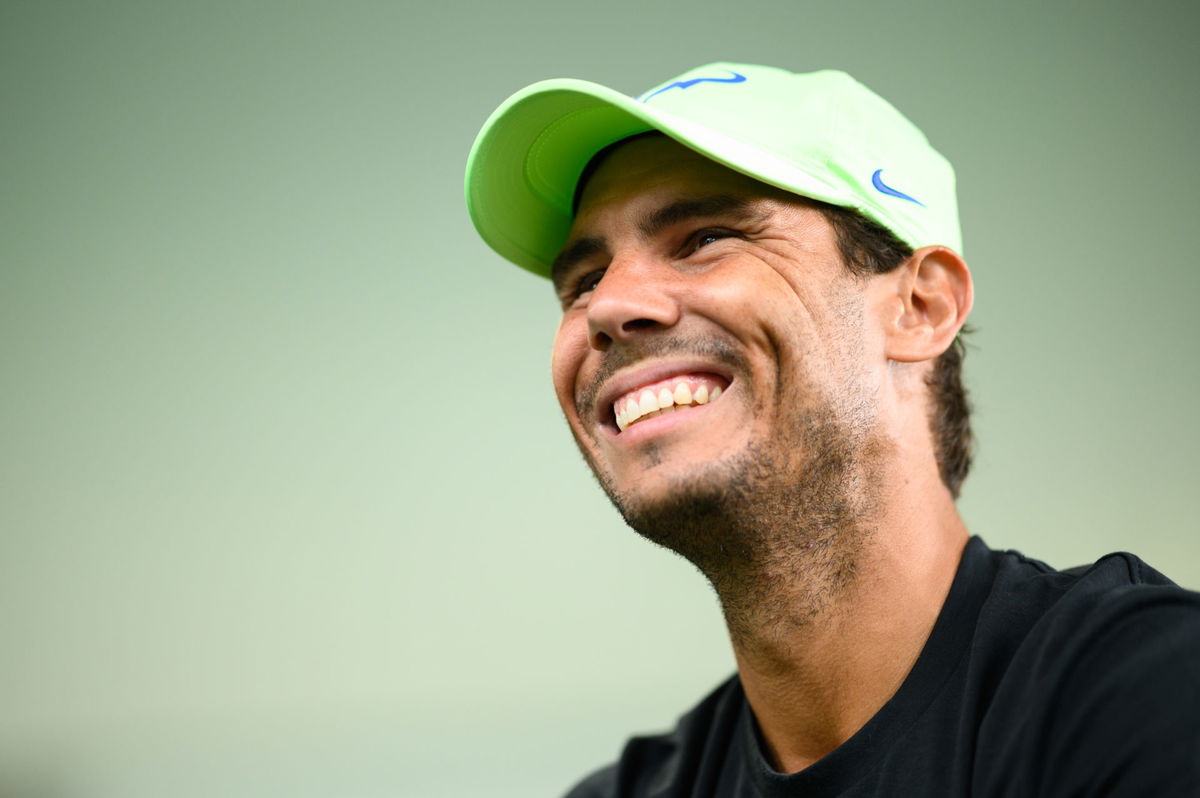 Rafael Nadal receives appreciation from Llorenc board as he lends his 'transformative power'
Spanish maestro Rafael Nadal is by far one of the greatest players of all time. However, apart from the phenomenal tennis he displayed, his personality off the court was remarkable. A fan favorite, Nadal is famous for various noble deeds during his career.
ADVERTISING
The article continues under this ad
Notably, Rafael Nadal also has his own foundation. Over the years, his organization has made a significant contribution to society. Recently, the Spaniard made a huge contribution to the town of Sant Llorenc des Cardassar, who in return agreed to name him adopted son, as a token of appreciation.
ADVERTISING
The article continues under this ad
The Council issued a statement that "Rafael Nadal's contribution was the most important received by the municipality. This recognition, published in the BOIB of 2020, and subject to public information, is an additional thank you to the tennis player for his solidarity aspect.
(Quotes translated using Google Translate)
DIVE MORE DEEP
Rafael Nadal, a humanitarian
Of all the gifts, Nadal's was the highest. They also specifically thanked his organization for its contribution to this action. They went further and praised them for their efforts to help the needy in these difficult times.
They further added, "The solidarity, humanity and sensitivity of the athlete are not only demonstrated by this fact, but also by the creation of the Rafa Nadal Foundation, which, thanks to the transformative power of sport and education, helps children and adolescents with learning problems or an inability to integrate. . "
ADVERTISING
The article continues under this ad
On the business side, Nadal has withdrawn from the 2021 season, due to a foot injury that has bothered him since the French Open. He made a short comeback, before the US Open. But with the injury coming back to haunt him, a withdrawal was inevitable. Therefore, fans are now hoping to see him on the courts again in the upcoming 2022 season.
Can Nadal change his destiny and surpass his "big 3" with a 21st Grand Slam title?
ADVERTISING
The article continues under this ad
Watch this story: How Roger Federer, Rafael Nadal, Novak Djokovic, Serena Williams and more travel