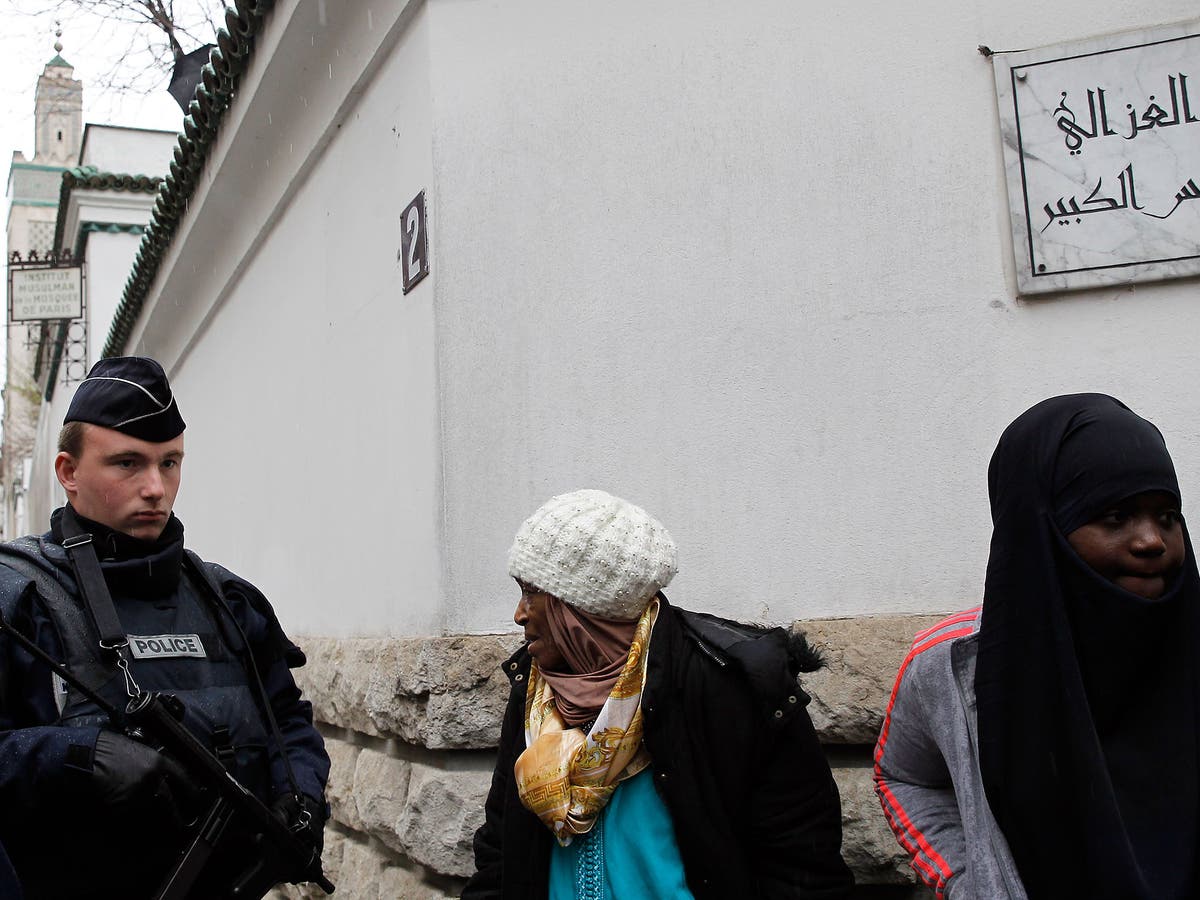 Paris Attacks: French Muslim Council Offers Imams 'Licence to Preach' to Stop Islamist Extremism | The Independent
The largest group representing French Muslims has called for imams to be given a certificate "like a driver's license" to preach after being tested for extremism.
The French Council for Muslim Worship (CFCM) is spearheading efforts to counter jihadist propaganda amid renewed control of mosques following the Paris attacks.
Several of the Isis gunmen who killed 130 people in massacres in the capital were French citizens who became radicalized at home.
'Not in my name' – protesters decry violence after Paris attacks
Anouar Kbibech, president of the CFCM, said imams should receive a certificate "like a driver's license" guaranteeing that they promote "tolerant and open Islam", AFP reported.
He did not say whether he thought the process should be mandatory but added: "Now is the time to act. The Muslims of France will play their part.
The proposed system would test applicants on their theological knowledge and adherence to French values ​​before having them sign a charter agreeing to adhere to French law.
The CFCM is also considering a "religious council" that would challenge jihadist ideology using theological arguments.
As France's state of emergency continues, authorities have launched a crackdown on suspected extremists in raids across the country.
A man believed to practice an ultra-Orthodox version of Islam has been jailed after 70 police stormed his home in a village in the Pyrenees region as part of the sweeps.
The judicial police said that Olivier Corel was arrested on Tuesday for questioning and imprisoned for illegal possession of a hunting rifle.
Authorities believe the 69-year-old, of Syrian descent, deposed Fabien Clain, who reportedly registered ISIS's claim in French for the Paris attacks.


The world mourns the Paris attacks – in pictures
Show all 25
Clain was convicted of involvement in a network sending extremist fighters to Iraq in 2009 and also allegedly knew Mohammed Merah, who killed a rabbi and three children at a Jewish school, and three paratroopers in southern France in 2012.
British imams have also urged people to challenge intolerance of all kinds after an increase in Islamophobic hate crimes following the Paris attacks.
Qari Asim, the imam of the Makkah Masjid in Leeds, called on Muslims to report such incidents to the police and all "members of society to stand up for people when they see intolerance".
He added: "Terrorists want to create division between communities, they want people to live in fear and there is mistrust between them and that plays into their game."
Additional reports per AP