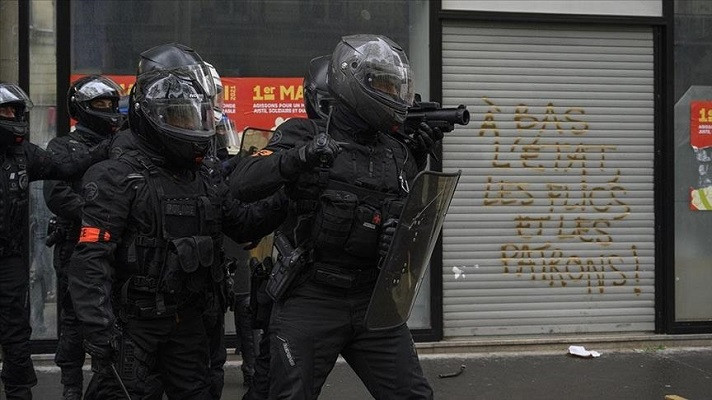 Outrage as French police assault two hijab-wearing women
ANKARA:

Footage showing French police assaulting two Muslim women wearing headscarves sparked anger on social media.
In footage recorded on April 14, French police use disproportionate force against the two hijab-wearing women in the middle of the street in the town of Asnières-sur-Seine, punching one of them and trying to push the other on the ground.
As the police beat one of them on the head, the woman recording the video footage is heard saying, "Hey, I'm recording, let her go. He slapped (the woman) and slapped her. hit."
Later, the woman who recorded the incident got out of her car and went to the police to say she had recorded it.
"Yes, I hit her, I have the power to do that," the policeman said.
Islamophobic attitude
As the brutal treatment by police sparked outrage on social media, users called French police "Islamophobic".
Read also : A man will be tried in France for assaulting 2 Muslim women wearing the hijab
The statement attached to the footage on social media claimed the officers were stuck in traffic and had turned on the siren to move forward.
Meanwhile, the veiled women, who had the right of way, tried to cross the road, but the policemen got out of the car and did not allow them to pass and beat them.
Paris police said on social media that the police patrol team turned on the siren to respond to a rule-breaking vehicle, and despite the urgency, the two women attempted to cross the road, "lacking in respect to the police and making them angry".
The situation spiraled out of control as the crowd became involved and police would press charges against the two women, he added.