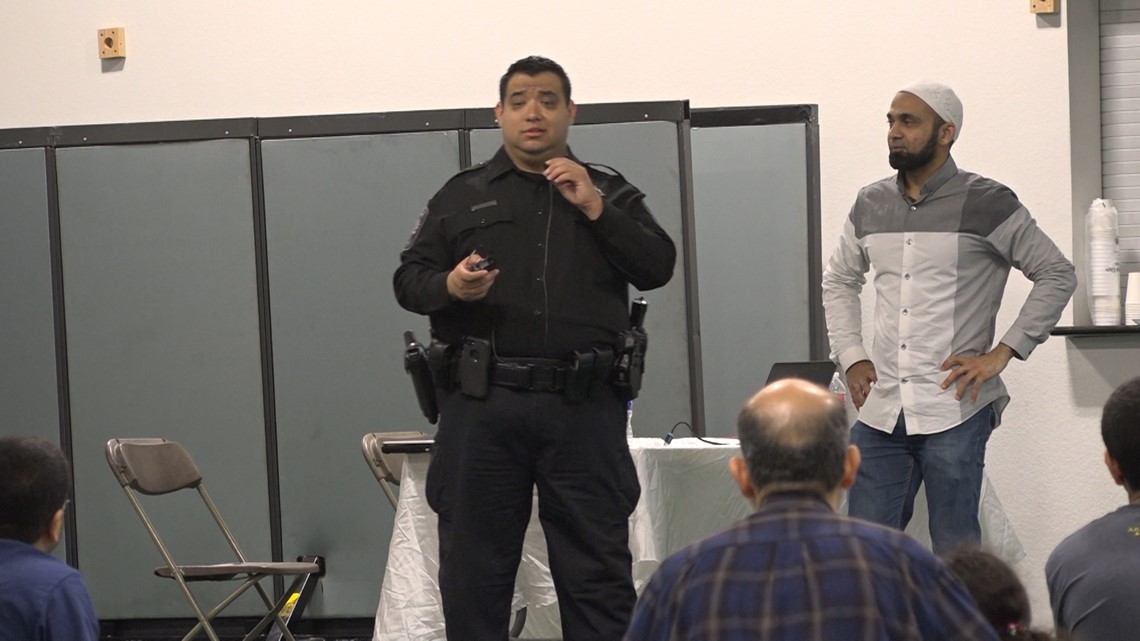 North Austin Muslim Community Center Holds Active Shooter Training
In response to the horrific New Zealand shootings that killed 50 people at two different mosques, action is being taken right here in central Texas.
AUSTIN, Texas – It's been just over a week since the horrific shootings at two different mosques in New Zealand. On Saturday, the North Austin Muslim Community Center held active fire training in an effort to help the community understand what to do if such a situation were to arise here.
If you've ever been to this specific mosque in North Austin, you'll find it to be a welcoming home to the Muslim community and all locals.
"This is our heart, this is our home – it means everything to us," said Islam Mossaad, the Imam of NAMCC.
"It's also a place where I bring my own daughters to come and worship, but also to play with their friends and have a good community experience as a family."
RELATED: All of New Zealand hears call to prayer to honor mosque shooting victims
It's the same for so many families who use the facility, which is why they think it's time to act.
"The reaction we've had to the New Zealand attacks has definitely been grief and sadness, but also what are we doing to prepare for any similar incident here in Austin?" said Mossad.
The Travis County Constable's Office along with the State of Texas ALERRT program spearheaded the event.
"We're helping them talk it out and come up with a plan, and do more than just hide," said Michael De Leon, a senior deputy with the Travis County Constable's office who spoke at the training.
RELATED: New Zealand bans all assault weapons in response to mosque attacks
Part of the plan has to do with one of the main lessons of the training: avoid, deny and defend.
This means having an exit strategy, a place to hide and, if that fails, defending yourself if there is an active shooter.
"We help them talk about it and come up with a plan, and do more than hide, do more than play dead — stay alive," De Leon said.
RELATED: First funeral in New Zealand mosque massacre
"I think people still feel safe in this mosque, but this event makes us more aware," Mossaad said.
Awareness and safety are a top priority, especially with the Ramadan holiday fast approaching in May.
"We will try to find the best solution for a potential threat that may arise at any time," Mossaad said.
The management of the community center will eventually form a safety committee.