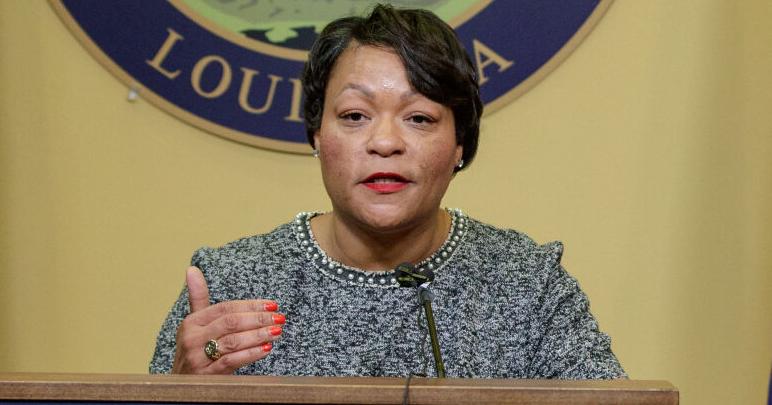 New Orleans City Council leaders target Mayor LaToya Cantrell's nearly $80,000 travel expenses | Local policy
New Orleans City Council leaders filed an order Thursday to limit Mayor LaToya Cantrell's travel after two recent trips to Europe sparked criticism that she was avoiding trouble closer to home.
City Council President Helena Moreno and Vice President JP Morrell introduced the bill, which would cap "non-essential" travel expenses for city officials at $1,000 per trip.
That could rule out other trips like those Cantrell has taken to Switzerland and the French Riviera to bolster sister city agreements, which are specifically cited as examples of the type of "celebratory" travel the council wants to limit.
The ordinance would require the city's chief administrative officer to create quarterly travel reports for elected officials and would also impose travel limits on city council members.
The mayor's office did not immediately respond to a request for comment. Administration officials did not provide details on the cost of the two trips to Europe, which were not announced to the public in advance. The city has yet to explain how they were paid or how many employees followed.
Gambit reported Wednesday, citing documents it obtained, that Cantrell had spent nearly $80,000 so far this year on travel for herself and key aides. This figure does not include recent trips to France and Switzerland, the newspaper reported.
In comments earlier this week, Cantrell defended the latest trips as a tool for economic development. She said her trip was aimed at strengthening cultural ties and "ensuring that sister city agreements don't lie dormant, but are revitalized, so that, once again, we can move the economy forward."
The order, which was introduced Thursday in place of a non-binding resolution that covered much of the same ground, represented the latest in a series of wrangles between the board and the administration.
Earlier this year, the council voted to withhold funding from some departments due to concerns about the town hall's lack of information on spending. The members launched a formal investigation into the administration's failed "smart city" broadband deal, a move Cantrell dismissed as a show. Several council members also released their own plan to tackle violent crime after criticizing the fact that Cantrell and his police chief Shaun Ferguson had not come up with a plan.
It is not uncommon for New Orleans mayors to take trips abroad while in office. Former mayor Mitch Landrieu visited Orleans, France in 2017. However, critics have seized on the fact that Cantrell is making the trips at a time when the vast majority of residents feel the city is on the wrong way.
The ordinance proposed by Moreno and Morrell states that the city "continues to operate under unprecedented circumstances resulting from the coronavirus pandemic, record inflation, and a surge in violent crime."
Cantrell is not the first Louisiana mayor to receive such criticism. In 2016, elected officials called out East Baton Rouge mayor-president Kip Holden for taking an economic development trip to Taiwan as the parish recovered from massive flooding.