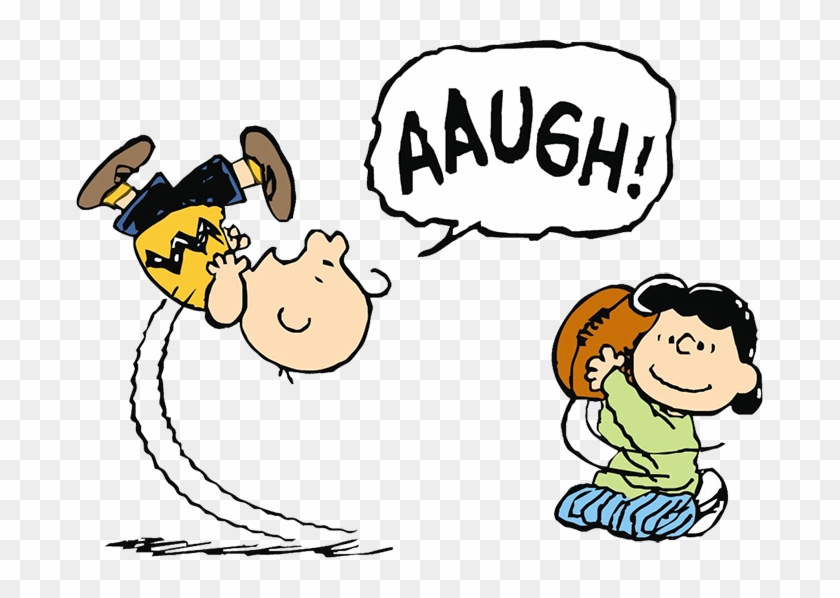 LA Council Rejects Enactment of Healthy Streets, Protests Street Racing in Angelino Heights, and Santa Ana Is Completely Wrong
Why do I feel like the city council is Lucy.
And we are Charlie Brown.
And they really think we're going to fall for this damn football trick again.
Yesterday City Council had a chance to pass the Healthy Streets LA ballot proposal.
Instead, they pulled football once again, voting to develop their own plan, which will be based on the Healthy Streets LA plan, but with a greater focus on fairness.
And voted to place Healthy Streets LA on the 2024 ballot.
In other words, they are kicking the streets again. What seems to be the city's favorite sport.
It was really typical of Los Angeles.
A number of council members spoke, seemingly with their hair on fire, about how dangerous the streets of Los Angeles are, how little the city has done, and the need to force them to keep their commitments.
Then they unanimously voted no.
Shamefully, they also chose to ignore the strong turnout in favor of the measure, with Council President Nury Martinez cutting off comments as more than 30 supporters were still waiting to speak.
Although they somehow had time to listen to those who objected to the measure, for whatever reason.
If you're wondering why I look angry, it's because we've been here before.
In 2010, then-board member Bill Rosendahl said, "Car culture ends today! »
In a powerful statement before the full council, Rosendahl said: "Car culture is going to end now!" He reminded fellow board members of the harassment cyclists face on the road, as well as the lack of support cyclists have received from the LAPD in the past. "We are going to give cyclists the support they should have received."

"It's my commitment to the cycling community."
This commitment lasted until Rosendahl left the board to battle a recurrence of the cancer that claimed his life.
Under Rosendahl's leadership, the city pre-adopted the Cyclists' Bill of Rights, written by a group of cycling bloggers known as the Bike Writer's Collective, sending it to the city council for consideration and inclusion in the city's bike plan. 2010.
Except that was never part of the plan. In fact, we never heard of it again.
Rosendahl also guided the approval of the innovative 2010 bicycle plan, with its three levels of cycle paths forming a unified network designed to channel cyclists through their neighborhood and throughout the city.
This was included in the 2035 Mobility Plan of 2015. And again, never heard of again.
In fact, we were quickly told that the plan was simply "ambitious", which probably explains why only 3% of the plan was built in the seven years that followed.
Charlie Brown, meet the football.
Then there's the city's Vision Zero plan, also passed in 2015, which pledged to eliminate road deaths in the City of Angels by 2025.
Hint: we won't make it.
In fact, road deaths have continued to rise virtually every year since, jumping 19% in 2019 and 21% in 2020.
It still goes this football.
This was followed by the Mayor's Green New Deal, which promised to phase out gas-powered cars while providing safe and efficient alternatives to driving.
You can probably guess what comes next.
Now the City Council expects us to trust them as they toss the ball around once again, promising that the new ordinance they'll write will be even bigger and better than Healthy Streets LA.
Except (soto voce, fingers crossed hidden behind the back) any prescription they write can also be changed at any time, for any reason. Unlike the Healthy Streets LA proposal, which could only be changed by a vote of the people if they passed it yesterday.
So if a council member doesn't want a particular project in their district, or if the notorious NIMBYs of Los Angeles objects to it, they can reject it in part or in whole.
Or when a new board comes in, they can overturn it, again in whole or in part.
You might as well force them to keep their commitments.
I've worked hard for 14 years now to topple the SoCal rocks and bring to light all the ugliness beneath, to the detriment of my own mental, physical, emotional, and financial health.
But days like this, combined with the ongoing carnage on our streets, make me wonder if it's all worth it.
And I know I'm not the only one feeling this. Especially now.
But let's give credit to Michael Schneider and Streets For All for all their hard work in getting us this far. And to everyone who showed up yesterday to speak to the council, whether they bothered to listen or not, and to everyone who emailed and called their council members fighting for a better result than the one we got.
You deserve better. We all do.
Instead, we must wait another two years for a costly and uncertain election battle against the full force of the Los Angeles NIMBYs.
Meanwhile, we need to keep the board's feet on fire to make sure they deliver on their promises and find a viable alternative.
And stick to the damn thing this time.
Because I can't speak for you. But I'm tired of falling back into the same damn trick.
Peanuts drawing from ClipArtMax.
………
It looks like Hollywood has exhausted its welcome in the Victorian neighborhood of Angelino Heights in Los Angeles, especially the seemingly endless string of Fast & Furious sequels.
A protest is scheduled for tomorrow to stop the filming, in a bid to reduce the number of dumb imitators trying to replicate the stunts there.
Thanks to Dr. Michael Cahn for the clarification.
………
Santa Ana cops are looking for a bicyclist who kicked a motorist after crashing into his car and then possibly threatened the driver with a knife.
Although there is so much wrong here, I don't even know where to start.
Reading between the lines, the driver apparently snagged the cyclist well, while illegally turning into the bike lane instead of merging safely to make his turn, as required by California law.
And while the bicyclist was clearly wrong to kick and threaten the driver, LAPD officers have made it clear to me in the past that a driver commits an assault simply by getting out of their vehicle.
In other words, the cyclist was a victim of the accident and could have acted in self-defense when he threatened the driver, because leaving the car could have been considered a threatening act.
A good lawyer might have fun with this one if he finds the guy.
………
The LAPD is looking for a hit-and-run driver who left a seriously injured Vespa-style moped driver at 3rd and Flower at DTLA earlier this month.
Los Angeles has a permanent $25,000 reward for any hit and run resulting in serious injury.
………