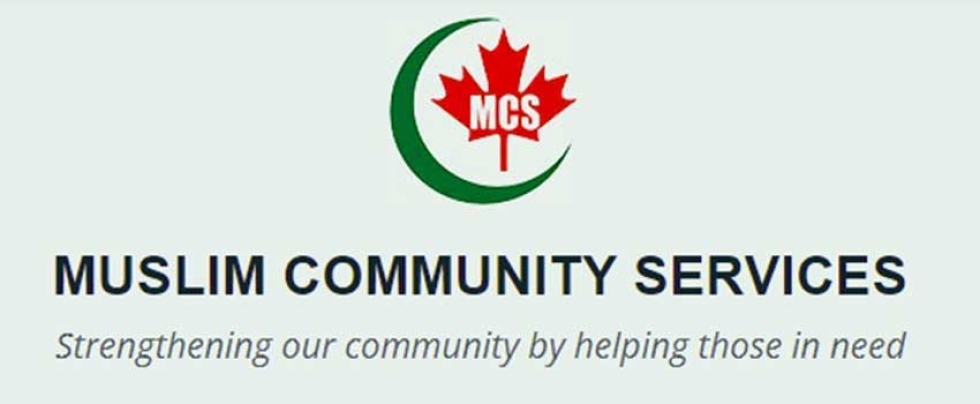 Job Opportunities: Muslim Community Services (SMC) French Instructor – Greater Toronto Area, ON
[ad_1]
Our agency was established in 1987 as a non-profit organization to serve and work with newcomers to facilitate their settlement and integration in Canada. We offer a wide range of services and learning opportunities to connect newcomers to a better future in the ever-changing Canadian society. Your position as a French instructor involves providing language training to newcomers using innovative methods in conjunction with the curriculum.
RESPONSIBILITIES
Teach courses in accordance with LINC program guidelines and Canadian Language Benchmarks (CLB) and following the principles of the PBLA
Design and deliver appropriate and motivating lesson plans in line with accepted teaching methods and student needs
Develop and maintain an anti-bias classroom atmosphere where participants feel welcome and engaged in learning
Ensure continuous monitoring of student progress in accordance with CLB requirements
Combine classroom instruction with computer lab instruction using CLICK educational software and online resources
Plan PBLA modules, write success stories and submit monthly reports to your supervisor
Plan appropriate activities and field trips to complement program activities with your immediate supervisor and / or program coordinator
Work in collaboration with all CLIC and LINC staff, as well as with CNC staff
Performing administrative duties including, but not limited to, maintaining student attendance, preparing statistical reports, etc. and make sure they are submitted on time
Ensure a high level of student attendance (at least 80%) and their active participation in class
Participate in professional development sessions and actively use the information to improve language instruction in the classroom
Submit daily lesson plans and other forms used in the program in a timely manner to the program coordinator
Participate in regular MCS staff meetings, as well as LINC / CLIC staff meetings
Plan, design and organize community activities to promote MCS programs and services
Any other task assigned by the Executive Director and / or the designated Executive Director
Reporting to the Program Manager and / or Program Coordinator
QUALIFICATION / SKILLS
Post-secondary education (bachelor's degree) and a minimum of two years of experience teaching FSL or LINC to adults at various levels (literacy up to CLB level 7)
Demonstrate a solid knowledge of the Canadian Language Benchmarks (CLB) and Portfolio-Based Language Assessment (PBLA)
The ability to speak, read and write in a second language is a definite asset
Excellent verbal and written communication and interpersonal skills
Awareness of the language and settlement needs of newcomer adult learners
Cultural sensitivity; able to work in a culturally diverse work environment
Ability to work independently with strong time management and organizational skills
Punctual, reliable, responsible and good team player
Computer skills with knowledge of FSL educational software, educational software and online resources, MS Office, Email, Internet, Zoom, Google Classroom and other online platforms
Flexible to work evenings or weekdays, if and when required
Must have own transportation and a valid driver's license for work-related travel
Vulnerable Sector Police Records Check is required as part of the hiring process
This contractual position should start on January 15, until March 31, 2022 with the possibility of extension.
Please submit your curriculum vitae along with a cover letter in ONE document (PDF, Word or Rich Text Format) referring to:
MCS-JC-0199-FRENCH INSTRUCTOR- SATURDAY by December 3, 2021 To:
Human Resources Department Muslim Community Services
197 County Court Blvd, Suite 303 Brampton, ON L6W 4P6
MCS is an equal opportunity employer that promotes the principles of diversity and equity and adheres to the principles of the Ontario Human Rights Code and the Accessibility for Persons with Disabilities Act. Ontario.
Accommodation is available on request; all requests must be addressed to the HR department in advance.
(THANK YOU FOR APPLYING. ONLY CANDIDATES SELECTED FOR AN INTERVIEW WILL BE CONTACTED)
Reference ID: MCS-JC-0199-FRENCH INSTRUCTOR-SATURDAYS
Application deadline: 2021-12-03
Planned start date: 2022-01-15
Job type: Temporary
Salary: Up to $ 37.00 per hour
Schedule: Availability on weekends
Education: Bachelor's degree (preferred)
Experience: teaching: 2 years (preferred)
Remote work: No
[ad_2]