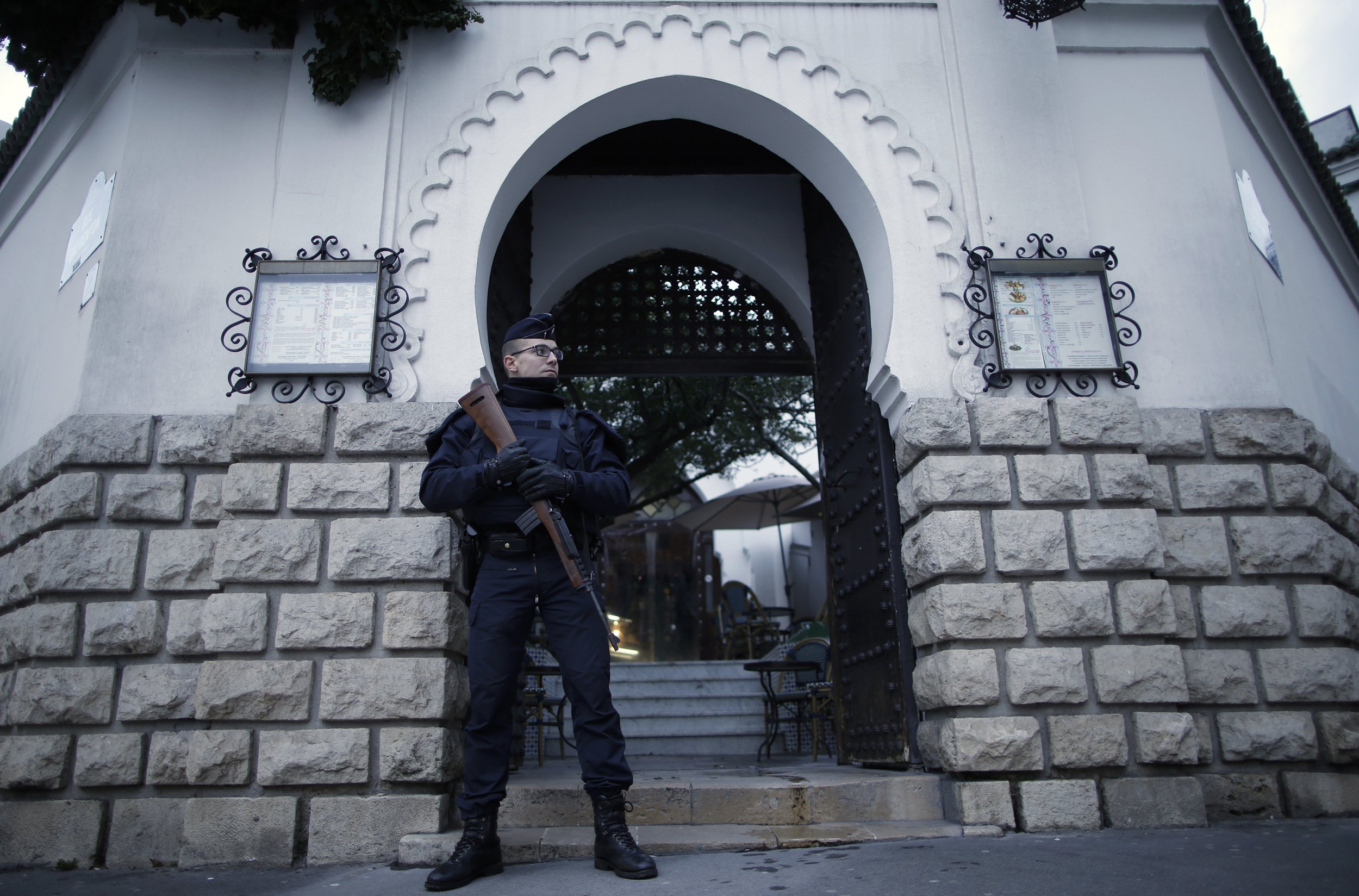 French Muslim leader's call for more mosques rejected by National Front
A call by a French Muslim leader to double the number of mosques in the country has been rejected by the vice-president of the far-right Front National party.
Dalil Boubakeur, head of the French Muslim Council and imam of the Grand Mosque of Paris, told a conference this weekend that the country's 2,200 mosques were insufficient to accommodate its burgeoning Muslim population.
Boubakeur, who estimates there are seven million Muslims in France, said: "We need double [the number of mosques] in two years."
However, Florian Philippot, one of the five vice-presidents of Marine Le Pen's far-right party, said "100% of places of radicalization are mosques" in a TV interview with French news channel iTele. today.
Philippot also claimed that building the number suggested by Boubakeur "would mean three mosques a day, one mosque every eight hours – it would be the largest construction project in France".
The American think tank Pew Research Center estimates that there are 4.7 million Muslims in France, or 7.5% of the total population and one of the largest Muslim populations in Western Europe along with Germany. Final figures are difficult to determine, as religious affiliation is considered a private matter and is not required in French census data.
Boubakeur did not suggest how new mosques could be funded, and public funding of places of worship is banned in France. Philippot raised questions about potential funders of new mosques, which he linked to Arab countries with an interest in controlling the influence of Islam in France.
"We know that there is a game of influence between foreign countries that finance mosques: Algeria, Morocco, Egypt, Saudi Arabia," he said.
In an earlier statement, the party said financial support from foreign states with ties to "the worst jihadist movements in the world" posed a threat to national security.
Boubakeur's comments were made at the annual meeting of the Union of Islamic Organizations in France (UIOF), an umbrella body for more than 250 Muslim groups in France.
The conference took place in a tense context. In January, Islamist gunmen killed 12 people after storming the offices of French satirical magazine Charlie Hebdo and four other hostages in a kosher supermarket in Paris.
In January this year, 167 acts or threats against mosques were recorded, compared to only 14 last January. Conference participants called for more respect and integration for French Muslims.
"We are loyal to our country, France. We love God, we love our Prophet, but we also love the French Republic," said Amar Lasfar, head of the UIOF.