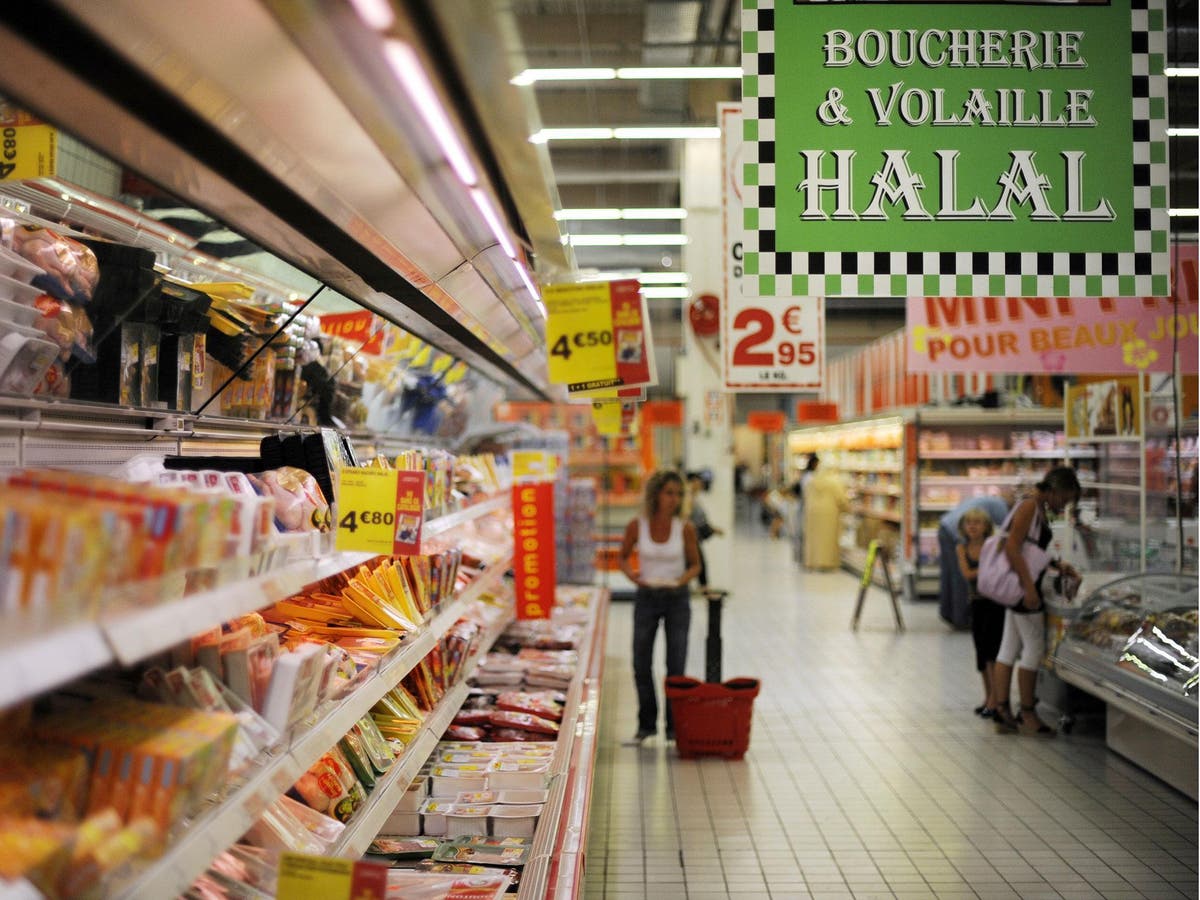 French Muslim association proposes a tax on halal food to finance mosques and fight against radicalization | The independent
An influential group representing French Muslims is proposing a tax on halal food to fund mosques and fight radicalization following a series of terrorist attacks.
Anouar Kbibech, president of the French Council of Muslim Worship (CFCM), outlined plans for a new foundation that would help curb foreign benefactors amid concerns over extremism.
The idea has been supported by politicians on the right and left, although there are doubts about the implementation of such a tax.
"The idea has existed since the creation of the CFCM," Kbibech told the French television station. BFMTV.
Thousands mourn priest killed in attack on French church
"We have taken a first step with the signing of a religious framework in the CFCM halal charter, which defines the criteria for halal in France.
"In the fall, we will be discussing the second part, which is the financial contribution of halal organizations to worship."
The money raised would be used to pay the salaries of imams and to finance the construction and operation of mosques, which cannot receive state support under French law.
The proposal came after Manuel Valls, the French Prime Minister, called for a ban on foreign funding of Muslim places of worship over concerns over extremism following a series of terrorist attacks.
"It takes a thorough examination to forge a new relationship with French Islam," he said.


The attack on a church in Normandy in pictures
Show all 16
"We live in a time that has changed and we need to change our behavior. It is a revolution in our culture of security… the fight against radicalization will be the task of a generation.
Nathalie Goulet, French senator from Orne who produced a report on the issue, said the creation of a central and transparent foundation was a priority but cast doubt on a halal tax.
"Legally, it is not possible to reduce a tax on a religious item," she said. The world.
"And technically, a 'halal tax' would be impossible to implement because there is no unity around the concept of halal.
"What would be possible is for the representatives of the religion themselves to introduce a private fee for the service at the time of slaughter, which would be set by the community, collected and sent to the foundation."
There has been continued controversy over the sale of halal food in France, with a supermarket in Colombes ordered to sell pork and alcohol or shut down this week.