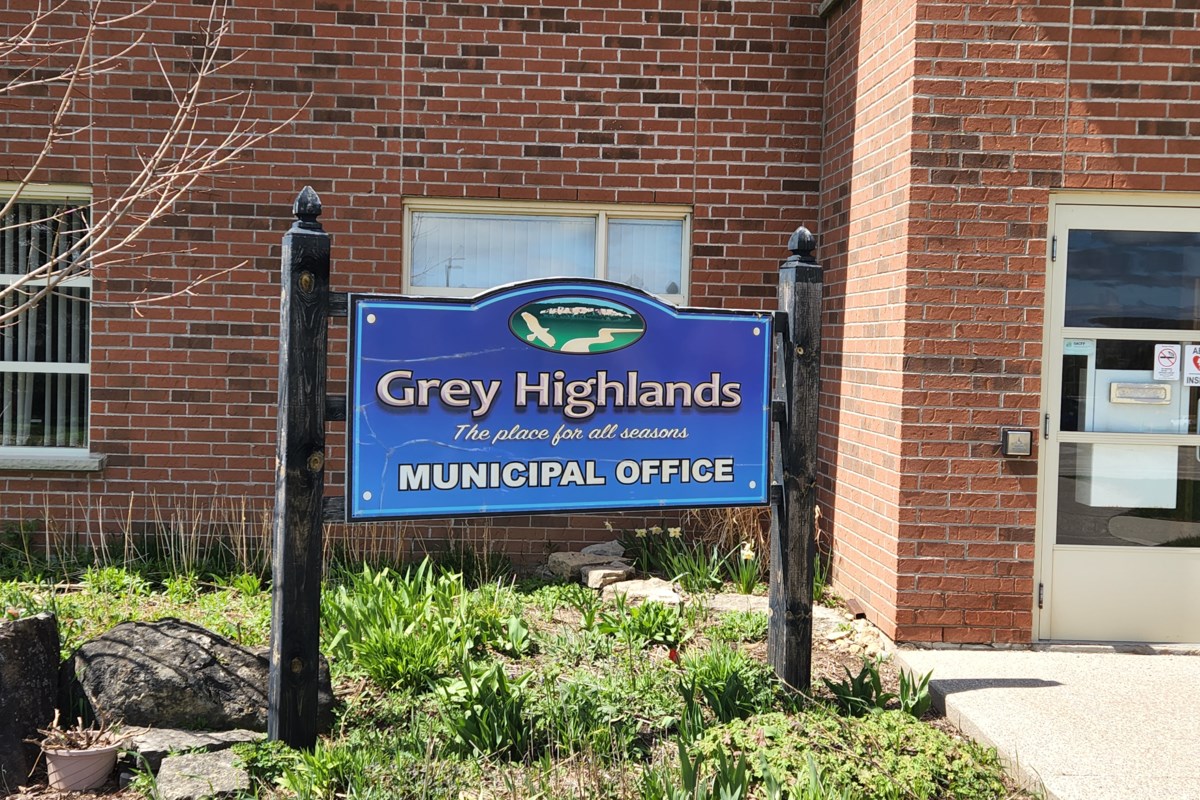 Firearms Bylaw submitted to Gray Highlands Council for decision
Development of the draft firearms unloading regulations began after the OPP suggested that the existing regulations were unclear and needed an overhaul
A draft firearms discharge by-law for the Municipality of Gray Highlands will soon be submitted to council for a final decision.
On August 24, Gray Highlands held an online public information meeting on the proposed bylaw to gather feedback from citizens. Gray Highlands has been working on an updated gun dump regulation for several years.
Clerk Raylene Martell gave a presentation on the process and explained that several years ago the Gray Highlands Police Services Board recommended to council that the current by-law be reviewed after local OPP officers in Ontario had difficulty enforcing it because some of the regulations and restrictions in the regulation were not clear.
"It's been around for a while," Martell said.
Drafting the regulations involved extensive research by staff and consultation with the Ministry of Natural Resources and Forestry (MNRF). In addition, the COVID-19 pandemic has slowed its progress. Over the past year, work on the update has resumed and staff have presented a draft by-law for the public and Council.
The proposed by-law would prohibit the discharge of a firearm in all municipal settlement areas, including villages and hamlets in Gray Highlands.
The exception to the ban is for properties larger than one acre and with the owner's permission.
Other proposed rules prohibit firing a firearm on any highway, municipally-owned public land, lakes, or private property without the express permission of the owner.
Additionally, firearms may not be unloaded between one-half hour after sunset and one-half hour before sunrise on any property.
The settlement also includes a number of exemptions, such as for law enforcement, which can be found in Martell's presentation here.
Before opening the floor for questions, Martell addressed the issue of Sunday gun hunting in the Gray Highlands. She said Sunday gun hunting is prohibited by provincial law in all municipalities south of the French and Mattawa rivers. Municipalities wishing to authorize gun hunting on Sundays must submit a request to the MRNF to be included on the list. Martell said that at this time there is no direction to proceed with the submission of such an application and therefore the restriction will remain.
"Sunday gun hunting will still be banned in the Gray Highlands," she said.
Sharon Wickens praised the municipality for updating the bylaw and asked how a dangerous wild animal in an urban area would be handled.
"The previous (regulation) was very old and outdated and a lot had changed," said Wickens, who asked about the presence of a bear or big cat in a settlement area. "Where does this fall? What should be done about this?
Martell said the bylaw includes an exemption for any peace officer (police officer, conservation officer or bylaw enforcement officer) from discharging a firearm into a prohibited area while on duty. She also noted that the regulations include an exemption for licensed trappers who may be engaged by government agencies for such purposes.
Gord Hedges asked about duck or goose hunting on local lakes. Martell explained that discharging a firearm onto a local lake would not be allowed.
"(The regulation) says there is no hunting on these lakes," Martell said. "There is no property owner for people to get permission."
Jason Myers said he felt the settlement went too far and was an overkill for the municipality. Myers also questioned why the bylaw was being introduced with the upcoming municipal elections.
"Most of the things you propose are already laws. I don't think we need this settlement," Myers said. "There are already enough laws."
Martell noted that the board can make changes if needed.
"The board always has the ability to change, rescind or repeal a bylaw," she said. "They can always make changes to it."
At the end of the meeting, Martell explained that she would consider all public comments and present a report on the settlement to the board for consideration at one of the September 7 or September 21 meetings. it will be up to the board to decide how to proceed.
"I've done as much research on this as I can and it's up to the council to make a decision," she said.