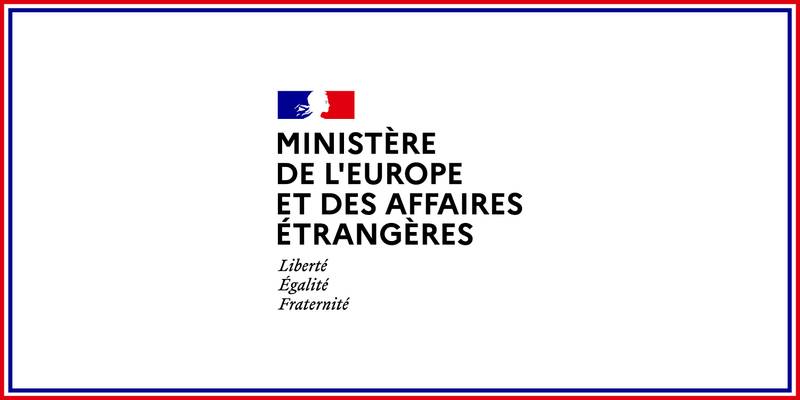 European Union – Participation of Ms Catherine Colonna in the Foreign Affairs Council (Luxembourg, 20 June 2022)
Mrs Catherine Colonna, Minister for Europe and Foreign Affairs, is today taking part in the Foreign Affairs Council of the European Union.
Ahead of the European Council on March 23 and 24, and following the visit of the French President to Romania, Moldova and Ukraine last week, the Minister will recall that France is in favor of the immediate granting of candidate status to Ukraine and Moldova, together with a map road agreement. It will signal the importance of continuing to support Ukraine at all levels – humanitarian, economic, political and military – notably by continuing the delivery of military equipment and by fully implementing the sanctions adopted by the European Union.
Faced with the tragic consequences of the Russian invasion of Ukraine on food security, particularly in Africa and the Middle East, the Minister will stress the need to give concrete expression to the FARM initiative, in line with other initiatives in this area. In the face of misinformation and untruths, the Minister will emphasize that food insecurity is a direct consequence of the war started by Moscow, the blockade and the destruction by Russia of Ukraine's grain infrastructure.
Ministers will meet with Mr. Sameh Choukry, Egyptian Minister for Foreign Affairs. Ms Colonna will underline the importance of the partnership between the European Union and Egypt, particularly in terms of energy and food in the context of the war in Ukraine. With her counterpart, she will discuss several regional issues of common interest.
Ministers will reaffirm the importance of strengthening the European Union's re-engagement in the Gulf region in the face of destabilization attempts in this region and in the Horn of Africa region, in particular in Ethiopia, Somalia and Sudan.
Finally, after the Council, Ms Colonna will chair the 19th meeting of the EU-Kazakhstan Cooperation Council, within the framework of the French Presidency of the Council of the European Union; this will be an opportunity to discuss with this country the strengthening of our partnership and the consequences of Russian aggression in Ukraine, and in particular the importance of the implementation of European and international sanctions.