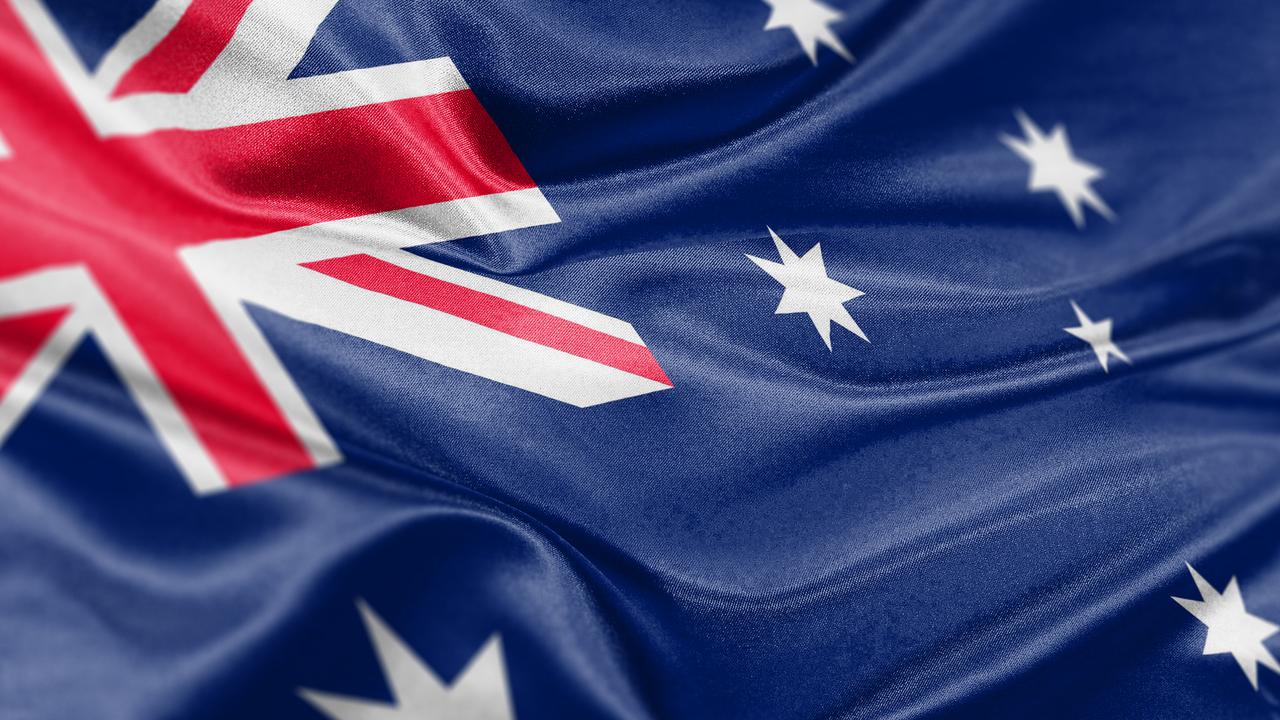 Daily Telegraph editorial: Cumberland Council mayor knows the value of Australian Day
The Inner West Council won't be celebrating our national day with a bang, but the mayor of the Cumberland Council has said their celebrations will be bigger than ever, writes the Daily Telegraph.
Sir Isaac Newton's Third Law of Motion states that for every action there is an equal and opposite reaction. This applies as much to Australian society as it does to physics.
Consider how various Sydney councils plan to celebrate – or not celebrate – Australia Day next year.
Inner West Council, which previously claimed that European colonization brought "desperation and widespread disadvantage" to indigenous peoples, will not mark our national holiday with any fanfare.
And the Hills Shire Council has announced that it will not be hosting a big celebration on January 26 due to Covid – although the big day is almost three months away and full vaccinations across New South Wales are reaching already almost 90%.
It is action. Now, fortunately, comes the equal and opposite reaction.
Cumberland Council Mayor Steve Christou, son of Greek Cypriot refugees, is now planning a "bigger and better" festival for Australia Day.
The Christou Council area, which includes the migrant-dense suburbs of Merrylands and Granville, can expect a proper celebration of our National Day – unlike residents of other councils.
And Christou had not finished there. He also targeted advice that disparages and belittles Australia Day.
"The Hills Shire Council's decision to cut back on Australia Day celebrations is not Australian, lazy and is a perfect example of bedwetting at its best," Christou said.
"Australia Day is the biggest national holiday of the year and we should all be proud as a nation.
"Instead, every November and December we seem to have doomsday prophets like Inner West Council wanting to completely wreck Australia Day.
"I'm sick of this kind of betrayal."
He is not alone.
Indeed, many people living in the waking suburbs of Sydney may be inclined to cross one or two municipal boundaries on January 26 so they can enjoy the day among like-minded patriots.
Or they could drive inland or to the southern or central coasts, where Australia Day has never been polluted by politics.
Life is surprisingly healthy once you escape Wokeville. Beyond the negativity and bigotry of this region, people simply treat each other like fellow Australians.
Anthony Albanese misread the mood
It is the instinct of many politicians to immediately and reflexively take the opposite point of view to whatever their opponent does.
But the best politicians know that instant opposition is not always the wisest strategy.
There are times when politicians need to put this confrontational instinct aside and act in the interests of the greater good.
One such moment came when French President Emmanuel Macron accused Prime Minister Scott Morrison of lying about the now-abandoned French submarine deal.
Labor leader Anthony Albanese had a clear choice.
He could follow his basic automatic political instinct and side with the Frenchman against Scott Morrison.
Or, alternatively, he could side with the Australian government against the French.
Unfortunately, Albanese chose the first option.
"Australians need a leader who can be trusted, and the world needs to be able to trust the Australian Prime Minister," Albanese said Monday.
"But President Macron made a very clear and unequivocal statement about what was said to him in meetings just before the breach of this contract between Australia and France.
"Diplomacy is important; It is important that Australians have a leader on the world stage who is trusted on this stage, whose word can be counted.
So now we have an Australian Labor leader taking the word of a French politician on the word of the Australian Prime Minister.
It takes a lot to surpass the French. But by giving in to his need to score political points, Albanese did. He offered absolutely no resistance.
Albanese also does not seem to be fully aware of the uselessness of the French submarine deal and of Australia's advantage that the deal is dead.
Yesterday, Acting Prime Minister Barnaby Joyce put French aggression on the sunken submarines in a perfect context.
"We didn't steal an island. We have not degraded the Eiffel Tower, "said Joyce. "It was a contract.
Exactly. And if Albanese thinks that a simple contact is reason enough to turn to France and against Australia, he misinterprets the Australian atmosphere at large.
There aren't many Australian votes in Paris. But you can lose a lot of votes in Australia by being a French fan boy.
In the normal life of daddy Dom
Decades of political films and television series have created a false impression of the everyday life of politicians.
It's not just high-level meetings, political strategies and tactical intrigues.
For Prime Minister Dominic Perrottet, New South Wales' most powerful politician, everyday life is also about preparing school lunches.
"It's definitely a mix of who does what, there are no clearly defined roles," Helen Perrottet told The Daily Telegraph of her typical family routine.
"Dom does the breakfasts, the laundry, the cooking and the sorting for the children and generally, if he is around, he takes the children to Kmart to look for shoes or to run sports or whatever," she said. declared.
"I work quite a bit on the weekends and Dom takes the kids out."
And, by the way, he also runs Australia's biggest and most important
State.
Interestingly, rather than having to put politics aside when in family mode, Perrottet is politically informed by his domestic experiences.
The popular "active children" and "creative children" coupons, for example, were pushed by Perrottet during his tenure as treasurer.
The Treasury initially opposed the bonds, but Perrottet continued to argue in their favor. As he explains, "I was confident in my perspective on these which was gained through personal experience. "
This perspective also informs Perrottet's broader views on family stress and related issues.
"The cost of living is incredibly important and a priority, but it's too simplistic," he said of his stated ambition to be a "premier for families".
"The pressures of family life run much deeper than that. It is about making life easier in terms of childcare, education, before and after school care. It's about making life easier for families in any way possible.
This family-oriented worldview is useful as NSW emerges from blockages and boundaries. Political theories don't matter much when what we really need is thought leadership.
As the Daily Telegraph has already noted, these times could very well suit Prime Minister Perrottet. Its pro-business, pro-freedom approach fits perfectly with NSW's spirit of post-containment progress.
He made a good start. Now he must continue in that same optimistic spirit.
The Daily Telegraph, printed and published by the owner, Nationwide News Pty Ltd ACN 008438828 of 2 Holt St, Surry Hills NSW 2010, at 26-52 Hume Highway, Chullora. Responsibility for election commentary rests with Editor-in-Chief, Ben English.