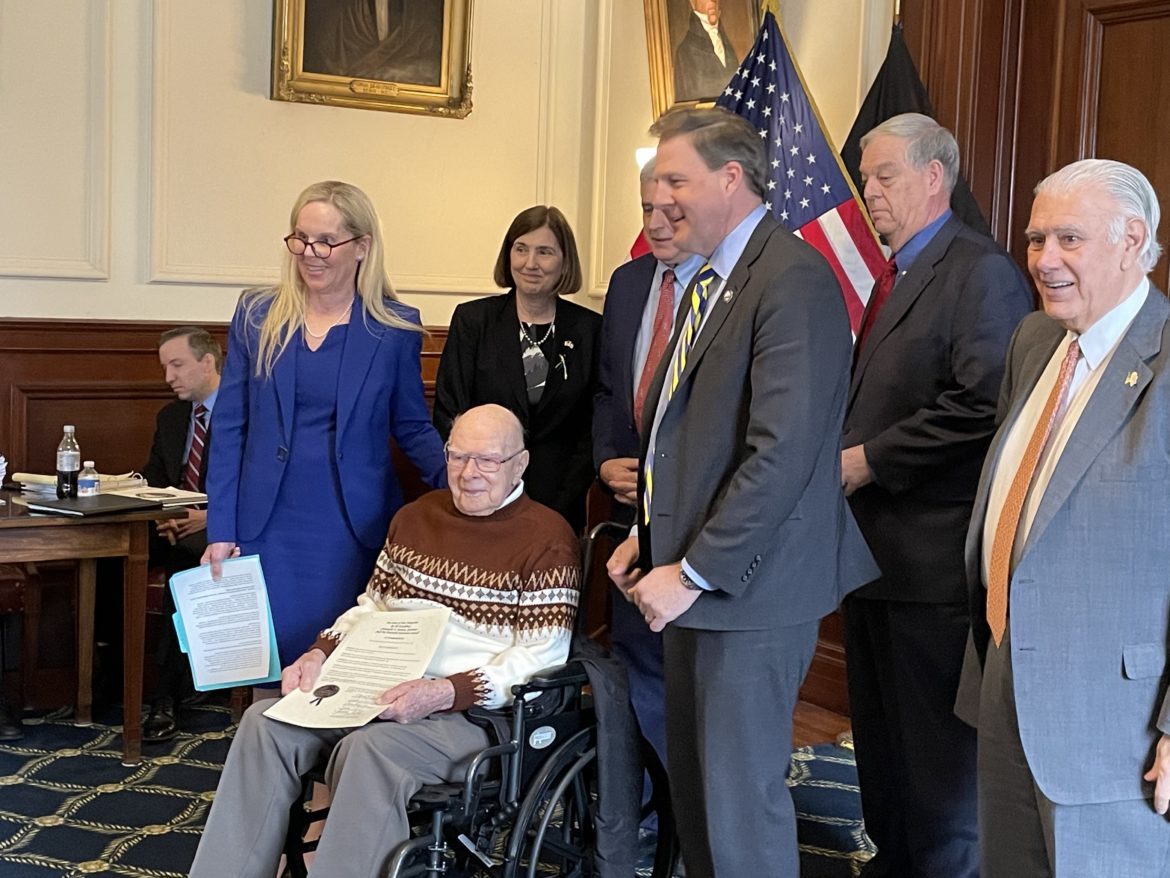 Council resubmits $15m contract to start Portsmouth Hospital mental health complex
By PAULA TRACY, InDepthNH.org
CONCORD — What could have been the start of a $45 million mental health hospital for Epping State was taken off the state Executive Council table for the third time on Wednesday.
The $15million deal would be the first installment for Portsmouth Regional Hospital and its parent company HCA to enter into a seven-year deal to tap into what Health and Social Care Commissioner Lori Shibinette said to be one of what are expected to be two similar projects in the next two years to address the state's mental health needs.
It would authorize the use of federal funds from the American Rescue Plan Act to provide capital reimbursement to Portsmouth Regional Hospital and its parent company HCA to develop a consolidated behavioral health hospital.
There doesn't seem to be the three votes needed for the deal to pass yet.
Councilor Ted Gatsas, R-Manchester, said he would have liked the project to go ahead and there may be other hospitals than Portsmouth/HCA interested.
Councilor David Wheeler, R-Milford, also said after the meeting that he thought it would be unprecedented for the state to donate bricks and mortar it paid for to a private entity.
Councilwoman Cinde Warmington, D-Concord, said she was still waiting for a number of questions before the vote.
The contract did not disclose the location of this proposed hospital, except to state that the town of Epping would be its home.
Governor Chris Sununu, in his first press conference in his office since the pandemic, said after the meeting that there was an opportunity for the state's hospital community to partner with the project and that there is will likely have another hospital to bid on another statewide facility. .
He said he believed the answers to advisers' questions would be answered and expected the contract to be presented to council in a few weeks.
The proposal for Epping Hospital says it would create 68 mental health inpatient beds for adults, 16 geriatric beds, 12 for adolescents, an outpatient program with a capacity of 15 people and two special programs focusing on eating disorders and dual diagnosis mental illness and addiction. processing.
It could resurface in two weeks, probably if the votes are there to pass it.
State health officials said it would go a long way to solving the state's so-called 'emergency room boarding crisis' where there aren't enough mental health beds. for inpatients to meet the needs of citizens of the state and people waiting to be placed in emergency rooms.
In her December 13, 2021 letter to Sununu and State Representative Karen Umberger, chair of the Joint Legislative Fiscal Committee, Shibinette said that if federal funds were not available for this project, general fund dollars would not be used.
The plan was and still could be to distribute $15 million at various construction intervals until construction is complete in the fall of 2023.
Councilor Janet Stevens, R-Rye, can be expected to abstain from the vote due to a conflict of interest, as her husband is a doctor linked to Portsmouth Regional Hospital.
Some executive advisers had also privately expressed concern about public-private partnerships and possible competition between other hospitals.
At a recent meeting, Wheeler noted a potential comparison with the state entering into contracts with private ski operators like Vail Corporation, which operates state-owned Mount Sunapee. The state is facing complaints about Vail overselling its products and overcrowded conditions on roads and lifts on some weekends and holidays.
Sununu said the state couldn't do much about it this year because the state did not control the number of lift tickets sold under the 20-year lease.
Wheeler said the bulk was in the fine print and the deal needed to be done long before he could vote on it.
These particular funds were going to be used to pay for an audit to set aside money as a state requirement and also for the contract with Portsmouth Regional Hospital and its parent company, HCA, to operate.
The Board previously approved around $15 million, also from the US federal bailout, to buy Hampstead Hospital to become a children's mental health hospital, and the plan is to use the private hospital's existing staff. and it goes forward.
Confirmation, Appointment
In accordance with the Constitution that judges must retire at age 70, Associate Justice of the Superior Court of New Hampshire, James D. O'Neill III of Laconia, announced that he is retiring effective March 30. after serving on the court since 1988, at the behest of the then governor. John Sununu.
Union Councilman Joe Kenney accepted the resignation with "qualification," noting that O'Neill has been at the forefront of Lake District issues for decades. He congratulated the long-serving retired judge.
The Board confirmed the Governor's nomination and reappointment of Nathan Noyes of New Boston as Director of State Police, among other confirmations. The governor has appointed two people to the New Hampshire University System Board of Trustees. Kevin Knarr of Bedford and Christina Thornton of Pembroke who, if confirmed, will fill the vacancies.
WWII veteran honored
World War II veteran Joseph Raymond "Red" Goulet, 99, of Portsmouth, who stormed Omaha Beach in Normandy, France, on D-Day and later served as a volunteer Pease greeter, has was honored by the Governor and Executive Council with a congratulations on Wednesday.
Madeline Dreusicke and Bruce and Terry Brady were also honored for their service to veterans.
Francophone month
Francophonie month is March in New Hampshire, the governor proclaimed.
Those who made a difference in New Hampshire were honored and a group of such people came to hear the proclamation.
French Canadians are New Hampshire's largest ancestry group, Sununu noted.
Sydney Chevalier, a folk artist from New Hampshire, played live music for the Council, including a song by Janice Joplin and one of Vance Joy's "Riptide" to kick off the meeting.
Meeting without a mask
It was the first time since the start of the pandemic that almost everyone attending the Executive Council meeting did not wear a mask.
Levels of COVID-19 in the state have dropped in recent weeks.