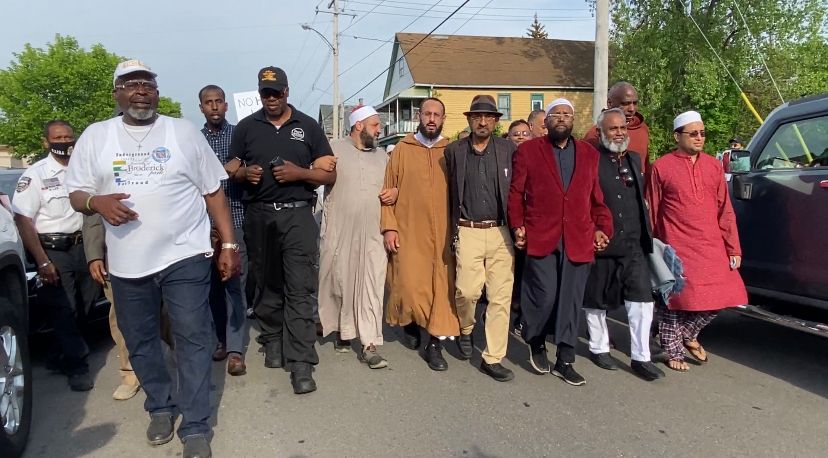 Buffalo's Muslim community mobilizes against hate and racism
BUFFALO, NY – "We're with you, we're with you," was one of the messages that a portion of Buffalo's Muslim community came out to deliver to those affected by the horrific mass shooting that took place. held at Tops on Jefferson Street. A hundred people came to show their solidarity on Friday.
"The whole community was shocked by what happened. This is what affects a person, affects the whole community," said Yahye Omar, an imam.
Faith leaders rallied against hate and racism, then prayed together on Friday evening. Omar says there is fear in the community now, but he says there is a cure.
"We religious leaders have to heal people with the spirit that we have and tell others that, you know what, this is how, with the spirit, we can heal each other," Omar said.
Majed Behaibih says seeing people come out to support each other shows how tight-knit the community is.
"This community is built on love, friendship and unity, that they come together when needed," said Behaibih, fund development manager for the Council on American-Islamic Relations.
Omar took the opportunity to call for an end to hatred.
"We must stand together, all in one line, against any form of hatred, whatever it may be. We say enough is enough and that's it. We must stop the violence and unite as brothers and sisters" , said Omar.