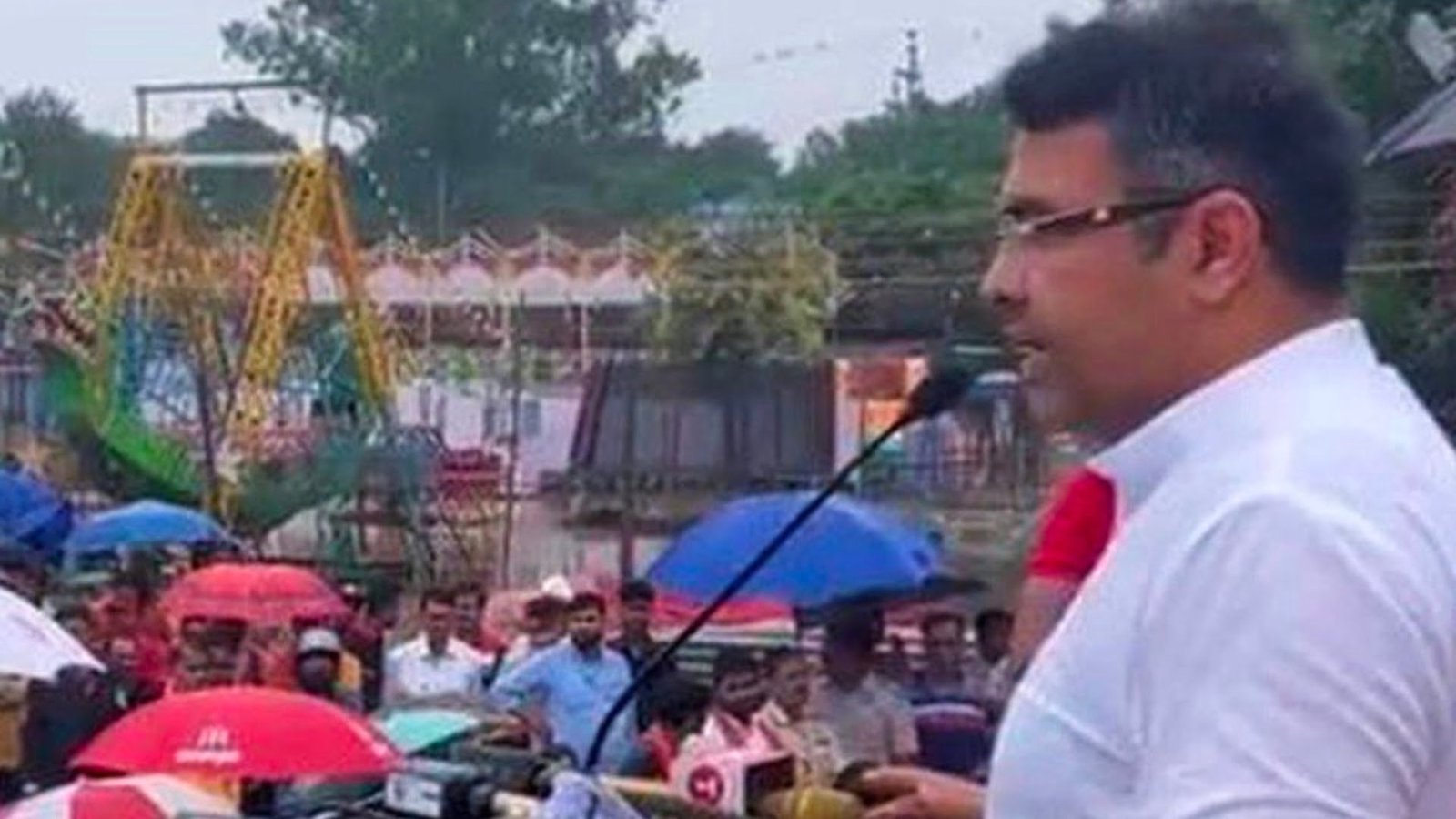 BJP MP calls for total boycott of Indian Muslim community in Islamophobic speech
Again, members of India's ruling Bharatiya Janata Party (BJP) have issued controversial Islamophobic statements targeting the country's Muslim minority.
This time, BJP MP Parvesh Sabib Sing Verma was seen in a video calling for a "total boycott" apparently targeting members of the Muslim community in a speech delivered at a public event in New Delhi.
Verma told his followers that the only way to fix or straighten their (Muslim) heads was with a "total boycott". The 44-year-old then asked the crowd to raise their hands if they agreed with his statement, and the entire audience appeared to raise their hands.
Verma also advised his followers to start boycotts ranging from small things ranging from not buying vegetables to handcarts by members of the Muslim community to telling MCD (municipal corporation) to close Muslim shops.
He then concluded his Islamophobic remarks by telling the audience to repeat his remarks by promising to boycott the Muslim community, not to buy anything from their stores and not to give them jobs. Supporters in attendance were heard endorsing the negative calls shouting loudly saying 'yes we will'.
Although it was proven that the recording of him implicitly called for a boycott of the Muslim community, Verma denied this saying that he had not mentioned the name of any religious community when asked about his statement by The Indian Express. He felt that what he said was about a family whose members are committing such murders that should be boycotted.
The recent hate speech controversy arose amid India's efforts to improve its image in the eyes of the world regarding the country's poor treatment of its Muslim minority.
Previously, a member of Prime Minister Narendra Modi's Bharatiya Janata Party (BJP) has been repeatedly proven to be spreading hate speech and controversial Islamophobic statements.
Last June, two senior ruling party officials in India issued controversial statements about the Prophet Muhammad, leading to sporadic protests in several states and spearheading a wave of boycotts of Indian goods by Arab countries.
Meanwhile, in February this year, Bihar BJP lawmaker Haribushan Thakur told the media that Muslims should be treated as second-class citizens and should not be allowed to vote.