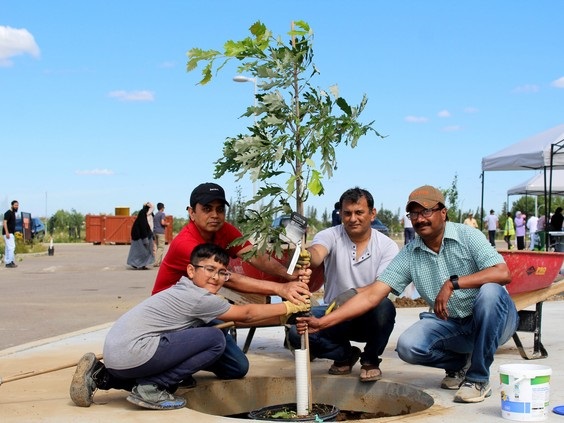 Alberta Muslim Community Plants First of 1,000 Trees Outside Mosque
Allah says in the Quran:It is He who appointed you vice-manager on Earth" (Quran, 6:165)
To protect their environment, members of the Islamic Center of Fort McMurray, Alta., planted 100 trees last Saturday as part of the first phase of the mosque's plan to plant 1,000 trees outside the Muslim house of worship. .
"One of the prophets said that even towards the end of life, before the Day of Resurrection, if you see it coming and you have a small shrub or a tree, you should plant it," Mohammed Al said. -Zabidi, president of Markaz-Ul-Islam, told Fort Mcmurray Today.
📚 Also Read: 60+ Branches of Faith: How to Prioritize
"This prophet indicates that it is really of crucial importance to continue planting trees as much as possible."
Foster the community
Sponsored by community members, Al-Zabidi said having trees and greenery on the grounds of the mosque is part of Islamic culture, promotes community and is good for the environment.
The mosque, attended by around 2,000 worshipers each week, includes a prayer area and a gym. A second phase comprising the basement and the second floor is underway.
"I know a lot of changes are happening in this area and a lot of people are moving or moving to different areas because of jobs," he said.
"But we are still grateful that we were able to bring this project to fruition. Now we can use it for bigger prayers.
Historically, Muslim scholars have linked their study of nature with their understanding of Allah (God).
The Quran explains how eco-awareness permeates every aspect of life and explains nature as a complete, complex, interconnected and interdependent system. It emphasizes the importance of recognizing and preserving the mizanor balance.
Verily, We have created everything in equal proportion and measure… (Quran, 54:49).